International
Import and Export Seminars
Learn about International Trade and the impact due to COVID-19.
Plan Your Visit
Click below to see the 2021 Import & Export seminars.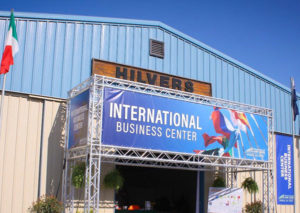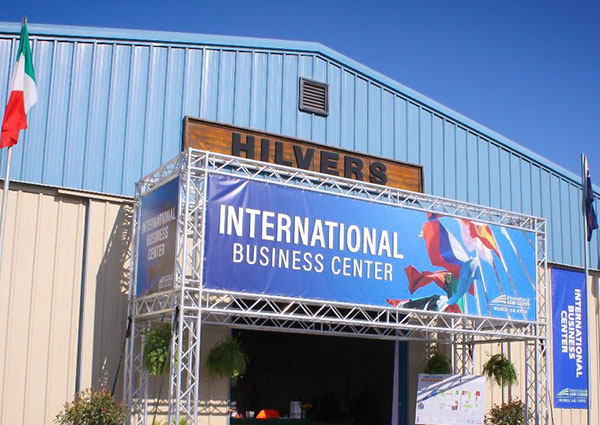 International Business Center (IBC) 
Visit the IBC to register, network, conduct a meeting, catch up on work, and grab a snack. Work stations, power, and a meeting room are available at no cost.
Location
Median & S Streets, across from Corteva Agriscience Center
Dates
Tuesday
Wednesday
Thursday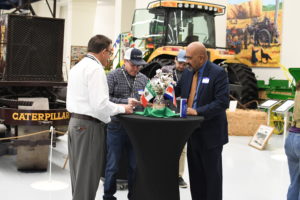 International Reception 
International attendees and dignitaries are invited to a pre-show reception to network with fellow international attendees, exhibitors, and show staff.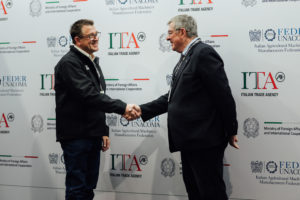 Business Matchmaking
Provided by Central California District Export Council, all attendees and exhibitors can pre-register business matchmaking assistance.
Registration opens in October. 
This listing serves as a guide for International attendees and customers who are interested in connecting with exhibitors who will export products and/or services. Pick up a World Ag Expo® show guide, to view the list. Exhibitors are highlighted in the alphabetical exhibitor list with a globe icon. Or, view the list online now.
For international visitors who are planning to attend World Ag Expo®, the U.S. Commercial Service office of the American Embassy/Consulate in your country offers free business assistance to qualified companies. Firms who do business outside the United States, but are interested in attending World Ag Expo® to find U.S. suppliers of goods and services, are considered to be "qualified companies".
The U.S. Commercial Service offices overseas can assist you in gaining the most from World Ag Expo® with friendly assistance in your own language; help finding U.S. suppliers before, during and after the Expo; help arranging hotel and travel packages; assistance with visa application procedures where necessary and much more. For more information, contact the U.S. Commercial Service.