International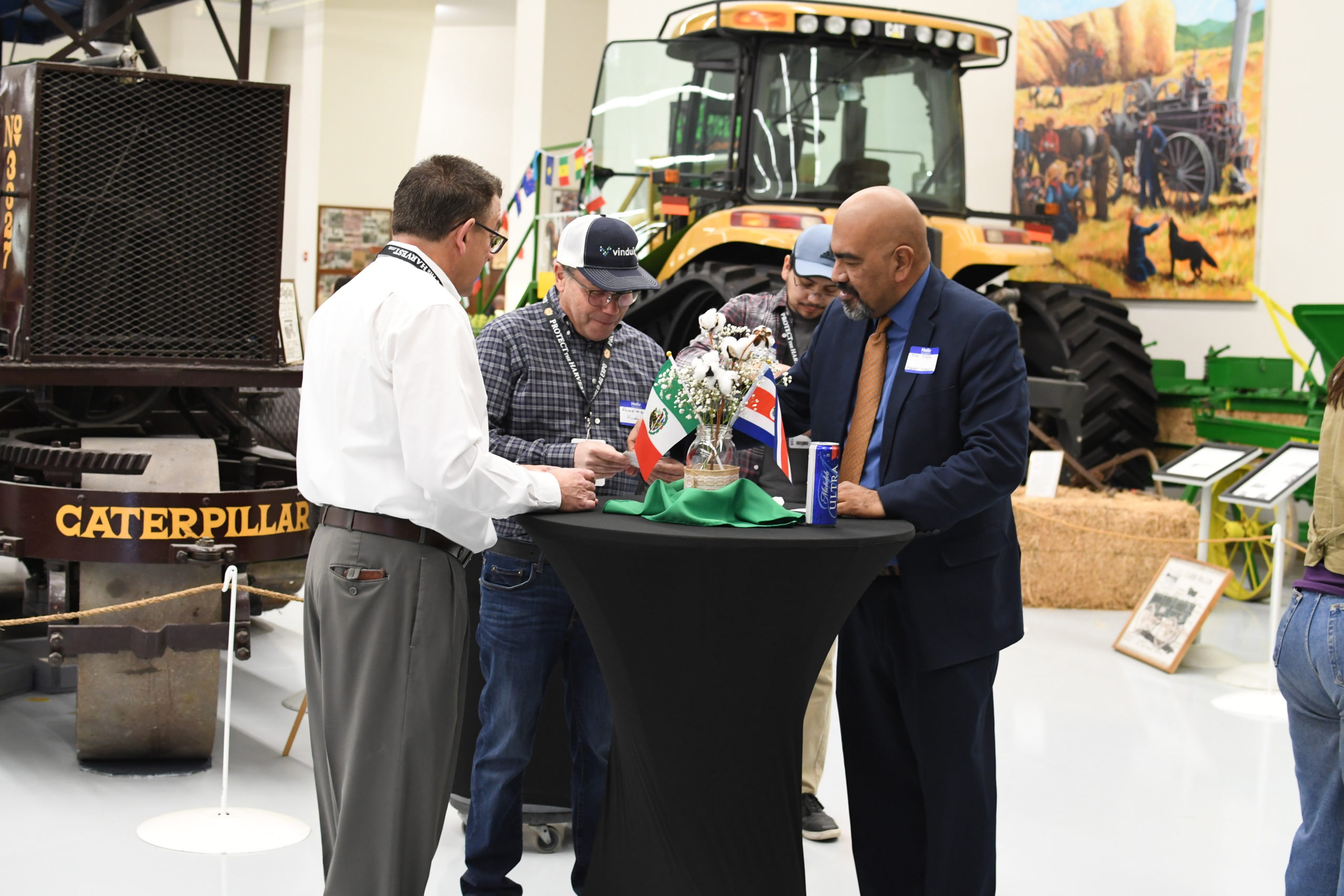 International Reception
International attendees and dignitaries are invited to a pre-show reception to network with fellow international attendees, exhibitors, and show staff.
Location
Tractor Museum in Heritage Complex
Date
Monday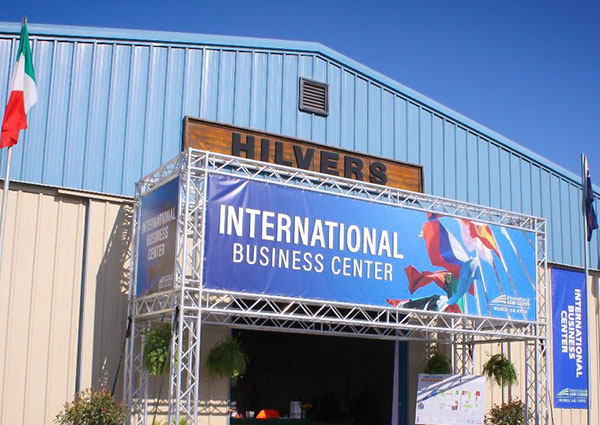 International Business Center (IBC)
Visit the IBC to register, network, conduct a meeting, catch up on work, and grab a snack. Work stations, power, and a meeting room are available at no cost.
Location
Median & S Streets, across from Corteva Agriscience Center
Dates
Tuesday
Wednesday
Thursday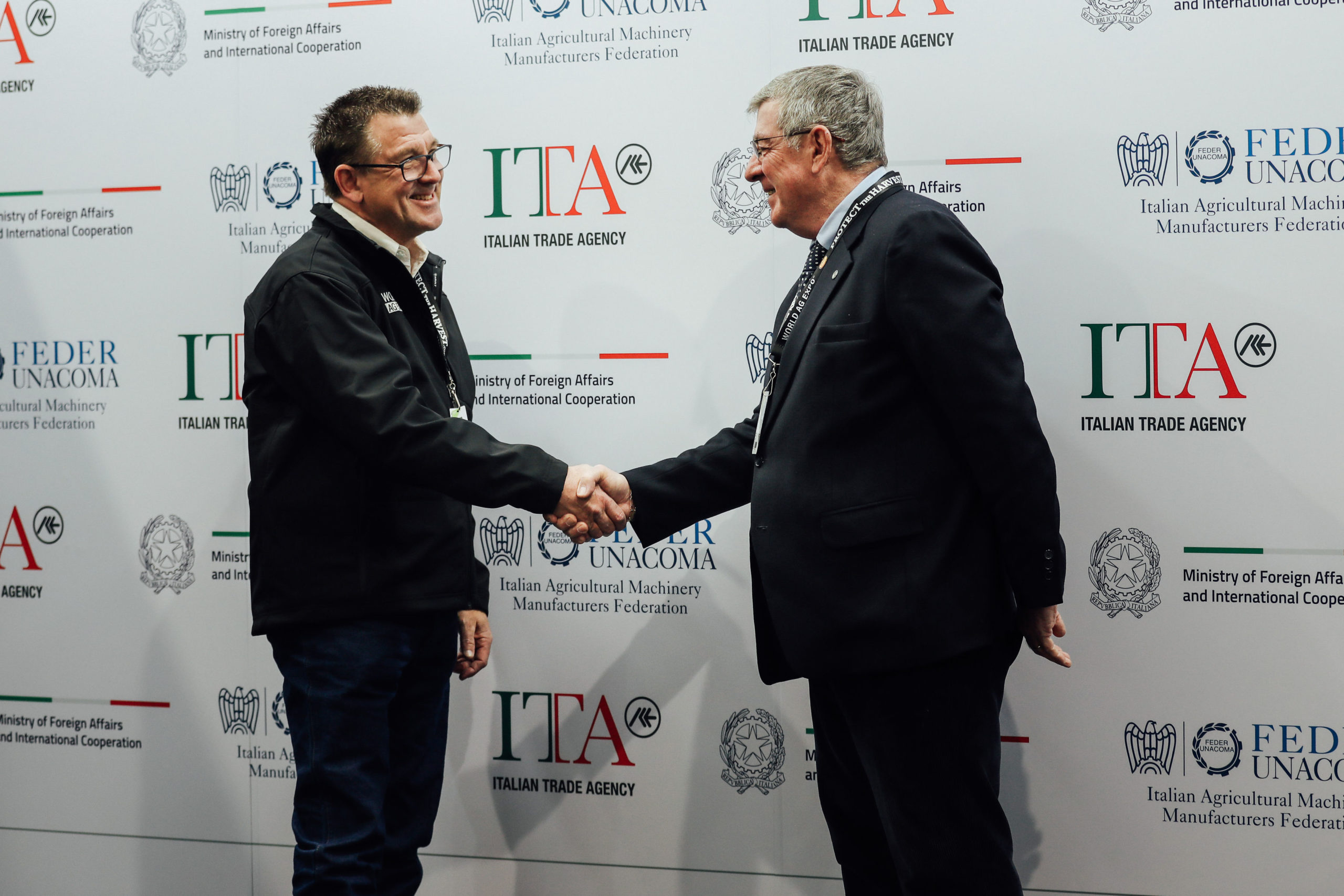 Business Matchmaking
Provided by Central California District Export Council, all attendees and exhibitors can pre-register business matchmaking assistance.
Registration opens in October
Location
Heritage Room in Heritage Complex
Date
Tuesday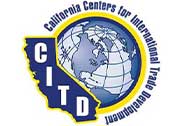 International Trade Seminars
The Center for International Trade Development (CITD) will present their International Trade seminar series on Wednesday during World Ag Expo®.
Location
Seminar Trailers on South & U Streets
Date
Wednesday, February 10
This listing serves as a guide for International attendees and customers who are interested in connecting with exhibitors who will export products and/or services. Pick up a World Ag Expo® show guide, to view the list. Exhibitors are highlighted in the alphabetical exhibitor list with a globe icon. Or, view the list online now.
For international visitors who are planning to attend World Ag Expo®, the U.S. Commercial Service office of the American Embassy/Consulate in your country offers free business assistance to qualified companies. Firms who do business outside the United States, but are interested in attending World Ag Expo® to find U.S. suppliers of goods and services, are considered to be "qualified companies".
The U.S. Commercial Service offices overseas can assist you in gaining the most from World Ag Expo® with friendly assistance in your own language; help finding U.S. suppliers before, during and after the Expo; help arranging hotel and travel packages; assistance with visa application procedures where necessary and much more. For more information, contact the U.S. Commercial Service.